Discussion Starter
·
#1
·
Hello,
I am new to this forum, but I am an active member on the MR2.com and mr2oc.com forums, and I have picked up this celica for the engine, and I want to part out the rest of it. The tranny is toast, so unless you want internal tranny parts, it won't do you any good. Everything else is available (of course, minus the engine block). It was in a front end collision but was still drive-able until the differential exploded. Hood, front driver side light and both front fenders are no good. The back half is in great shape.
I am located in Ann Arbor Michigan.
The car ran until the diff exploded. So everything worked except the AC, but the compressor was probably still good, just all the coolant leaked out.
FYI, I have posted this thread on different forums.
5sfe Engine parts for sale (not including shipping):
Intake $60
Throttle Body $40
flywheel $20
starter $30
complete head: $100
distributor $40
ingnition coil $20
AC compressor $20
ECU $80
Engine wiring harness (complete and uncut) $100
Injectors $40 set
Power Sterring pump $20
Alternator $20
Brake components (not including shipping):
front calipers $40 ea
Hubs $40 ea
rear calipers $40 ea
m/c $50
If its not listed ASK! Literally, the WHOLE CAR is for sale minus the engine...
Here are some pics of various parts: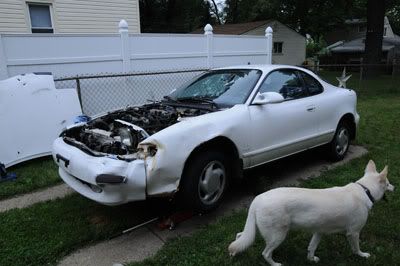 Radiator isn't in great shape:
The previous owner started to paint the interior parts white... they actually look pretty good.
Here is the differential: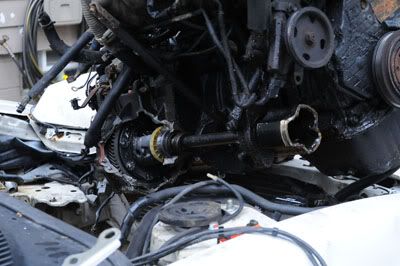 Thanks.